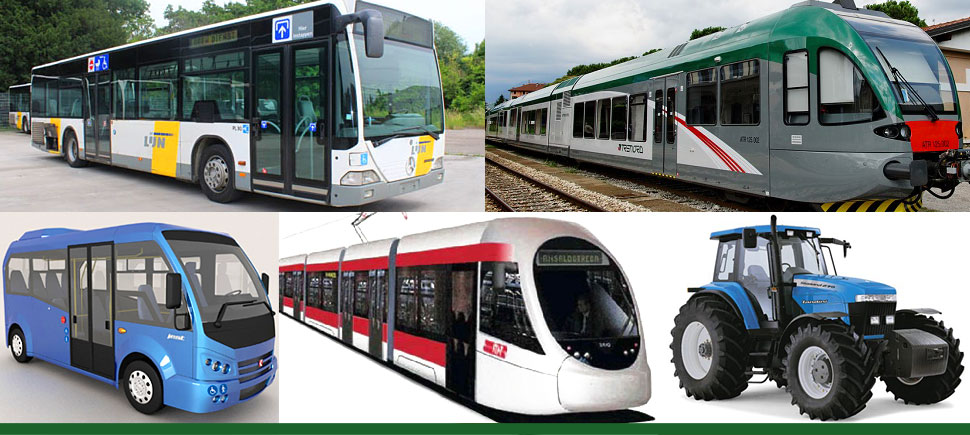 With our Ironglass and Colorglass trademark brands, we produce tempered levelled glass for the automative sector and supply for urban and extra-urban buses, minibuses, agricultural machinery, ground movement machinery, forklift trucks etc. according to C.O.C. E (European approval) rule 43 and American Approval DOT.

With our trademark brand Ironglass we produce tempered levelled glass for rail transportation and supply products for trains, trams and subways according to Trenitalia Technical Specifications n°306931 and French Technical Specifications n° NF F 31-129.

For what concerns the railway supply, the production of tempered glass for internal furniture such as doors, trunks, dividers and mirrors is added to the supply of glass for side windows.

Our production is able to support and supply the preparation of material for small and big lots in different types: tempered and levelled float in various colours, with holes, notches, serigraphy, thermal serigraphy and double pane assembly.